After You Are Admitted
Main Content
SIU offers many benefits to help veterans succeed in their college career.
Once admitted, veterans can utilize many services and resources, including FAFSA, Veteran Administration (VA) educational benefits, University College, and Disability Support Services.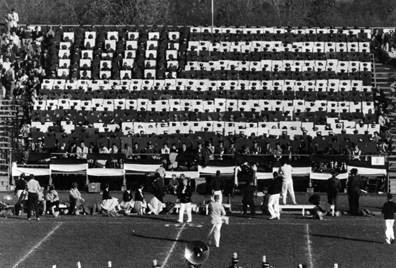 University College
Be sure and check out University College at universitycollege.siu.edu and call 618-453-4351 for advisement, registration and course selection. The University College's First-Year Advisement Services office will help put your goals into focus and help you develop a plan to accomplish them.
Veterans Administration Educational Benefits
You've also earned your benefits. Be sure to apply for Veterans Administration Educational Benefits at our Veterans Educational Services Office in Woody Hall, Room 381. Before applying for benefits, please ensure that you have all the necessary paperwork to submit with your application. An additional handout listing the required documentation is available.
FASFA
Veterans Services recommends that all student veterans apply for financial aid, and we are here to assist you in submitting your free application for federal student aid (FAFSA). Your recent separation/deployment may have earned you the right to receive federal grants to assist you financially while you are pursuing your career goals through higher education.
FAFSA applications are available for online completion at www.fafsa.ed.gov. Once you have submitted your FAFSA application, you might wish to complete a Special Circumstances Form for a reevaluation of your FAFSA application. This form, submitted on behalf of the university, takes into consideration that you recently separated from the military, but can only be used once in a student's academic career. We recommend you discuss this option with a financial aid counselor.
More information about Financial Aid services is available at the Financial Aid Office; contact them at 618-453-4334, or visit the website at fao.siu.edu.
Disability Support Services
Also, be sure and speak with a coordinator from the university's nationally recognized Disability Support Services if any services are needed. 
Disability Support Services
can assist student veterans who received a disability rating from the military or the Veterans Administration, but also may be able to provide assistance to student veterans with disabilities which are not service connected.  More information is available from Disability Support Services at 618-453-5738.  DSS is located in the Student Heath Center, suite 220.